HHOF VIP SERIES – Stanley Cup Edition
Back by popular demand! HHOF VIP Series returns.
Saturday, June 24th - Exclusive Q&A fan forum featuring Lanny McDonald, Honoured Member and Stanley Cup Champion.
Your unprecedented opportunity to socialize with a Hockey Legend and hold historic artifacts from iconic NHL players including Sidney Crosby - white gloves and all!
BOOK NOW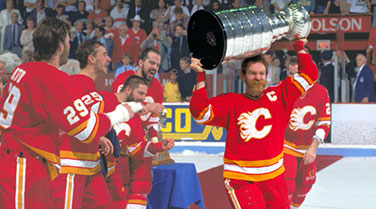 Hockey Hall of Fame BREAKAWAY Travel Packages
Escape to Toronto this spring or summer in first class!
Hockey Hall of Fame Breakaway Travel Packages include transportation in VIA Rail Business Class, four star hotel accommodations, a Hockey Hall of Fame and Ripley's Aquarium of Canada visit. All this and more for an amazing low price! Couples or Family packages available.
Stay tuned for HHOF Toronto Maple Leafs 2017-18 Breakaway Packages available late summer.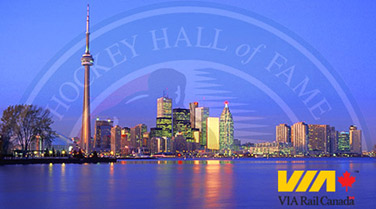 NHL Centennial Exhibit
This limited-time exhibition is an immersive tribute to 100 years of NHL hockey, highlighting the most memorable players and moments in league history.
The NHL's 100 Greatest Players, as selected by an NHL-appointed panel, are featured through treasured artifacts and video vignettes. Items on display include the stick used by Wayne Gretzky to score his NHL single-season record 92nd goal in 1982, the gloves worn by Sidney Crosby to capture the 2009 Stanley Cup, the stick used by Jean Beliveau to record his final career goal in 1971, Gordie Howe's 700th goal puck from 1968 , the jersey worn by Mario Lemieux in the 1992 Stanley Cup Final, Bobby Orr's infamous knee brace, Jacques Plante's iconic goalie mask and Maurice "Rocket" Richard's Order of Canada.
Plus, on display for the first time in the last quarter century, is the original Minute Book of the National Hockey League - the only behind-the-scenes account of hockey's forefathers and their task in shaping the NHL from its inception in 1917.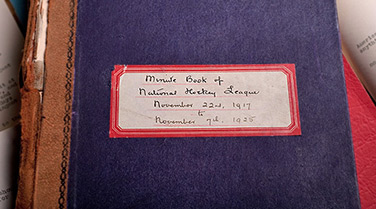 Toronto Maple Leafs Centennial Exhibit Banners
Big & Bold!
Bring a piece of hockey history home.
The Hockey Hall of Fame is providing you the opportunity to purchase their street banners commemorating the Toronto Maple Leafs Centennial Exhibit. A unique collectible, each banner measures 2ft 3" W x 5ft 9" H.
Only 90 banners are available.
COST: $100 (plus HST) + shipping & handling.
Each banner includes a certificate of authenticity and two (2) Hockey Hall of Fame tickets valid until December 31, 2017.
*Note, the limited-time Toronto Maple Leafs
Centennial Exhibit is on until March 6, 2017.
BUY NOW: To order, call 416-548-9681
A limited number of street banners are available. A maximum of 8 banners per person. Shipping & handling fees are $25 for Ontario addresses. Option to pick up order at the Hockey Hall of Fame is available. Banner colour subject to availability. Purchases are non-refundable. All banners were pre-used during an outdoor street banner campaign. Although banners have been cleaned, slight residue and wear may appear - much like game-used jerseys.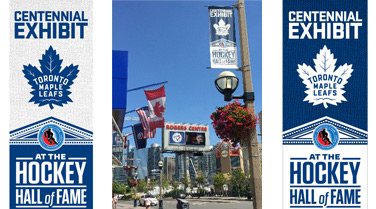 Birthday and Group Parties at the Hall
Have your next birthday party or team function amongst 65,000 square feet of interactive fun and the finest collection of hockey artifacts from around the world! Party packages include access to the Hockey Hall of Fame, an exclusive 10 minute visit with the Stanley Cup, private party space, food and beverage and more!
Birthday Parties — More info
Group Parties — More info
Every Litre Preserves Our Game
Hockey Hall of Fame guests visiting from October through June will receive an
Esso
Price Privileges Fuels Savings Card.
This Price Privileges card is a 5¢/L fuel savings card that instantly saves you 4¢/L and gives 1¢/L to Hockey Hall of Fame's 'Preserve Our Game Campaign' upon use at Esso stations across Canada. Save on fuel while supporting the conservation of hockey's cherished artifacts.
One card per Hockey Hall of Fame admission transaction, while quantities last. Fuel savings on a maximum of 100 litres. Esso, Esso Extra and PRICE PRIVILEGES are trademarks of Imperial Oil Limited.
The Hockey Hall of Fame is an independent not-for-profit corporation and registered charity under the Income Tax Act (Canada).
SAVE 20% with your UP Express Long Layover Ticket
Show your UP Express Long Layover ticket at the Hockey Hall of Fame and

SAVE 20%

off general admission.

Offer until June 30, 2017 and cannot be combined with any other offer. Must present same day UP Express Long Layover ticket at time of purchase.

The UP Express Long Layover ticket lets you spend up to seven hours in the heart of Toronto for the price of a one-way ticket, and then return in time to catch your flight.

Travel from Toronto Pearson International Airport to Toronto's Union Station on the UP Express in just 25 minutes! Trains to and from Union Station leave every 15 minutes between 5:30am - 1:00am. Once you arrive downtown, the Hockey Hall of Fame is located just steps away from Union Station.

Long Layover Fares: Individual $12; Family $25 (up to 2 adults and 3 children under 19). Learn more at UPexpress.com.

Please note that there are no storage locker facilities at the Hockey Hall of Fame. Click here (link to PDF) for luggage storage options at Pearson International Airport.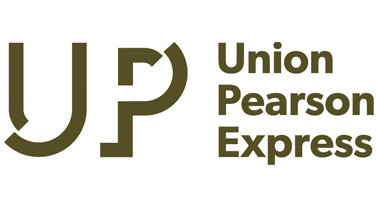 Meet the Hockey Hall of Fame's New Mascot
The Hockey Hall of Fame called upon fans to help come up with a name for the newest addition to the HHOF family and the response was overwhelming! Over 2,300 creative submissions were received from throughout North America.