The TSN/RDS Broadcast Zone is an area dedicated to providing an immersive, entertaining and educational first-hand look at hockey broadcasting. Using state-of-the-art technology, guests can explore and experience the broadcast world from a variety of angles, both on and off camera.
TSN SportsCentre Studio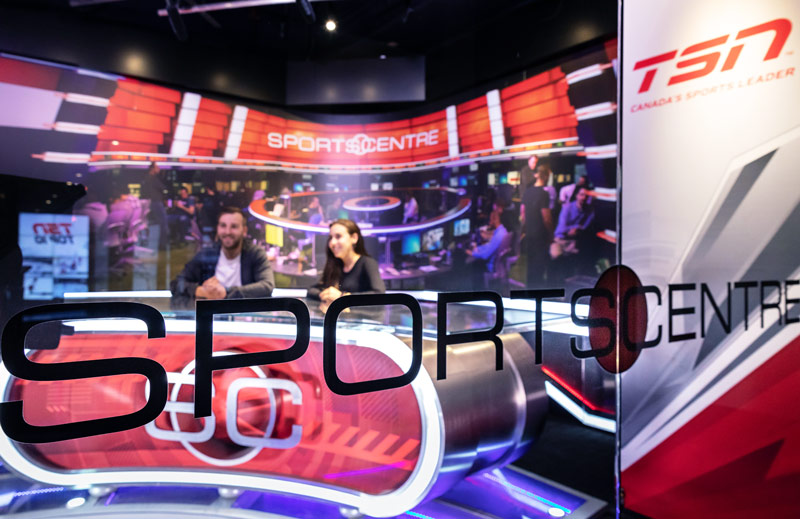 This scaled replica of TSN's SportsCentre Studio set offers guests an opportunity to "audition" and test their sports anchor skills in front of a camera/teleprompter. All performances in the TSN SportsCentre Studio are recorded via the Hall of Fame's GameCAM Video System which allows participants to download and share their clip online.

Click here to access your GameCAM videos.
TSN/RDS Broadcast Pods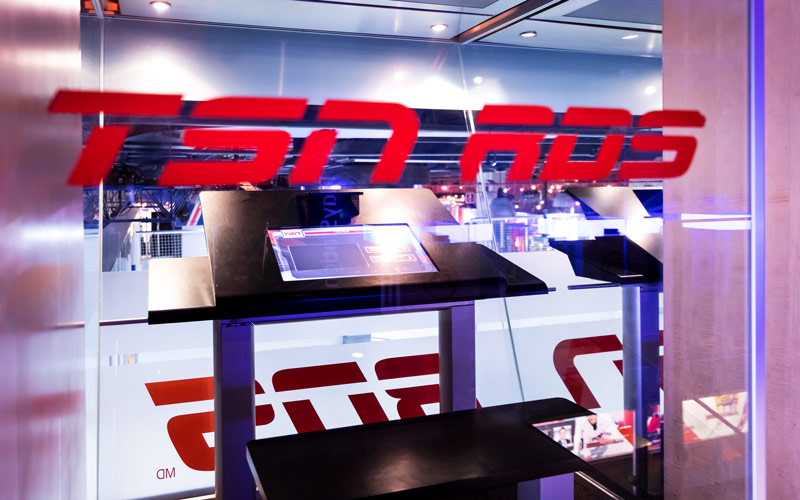 Within the TSN/RDS Broadcast Pods, choose from a menu of classic hockey game moments – from NHL to international women's action - and then put yourself behind the microphone and call the play. The Hockey Hall of Fame GameCAM Video System will record every broadcast so you can immediately download and share your experience via social media.

Click here to access your GameCAM videos.
TSN Top 10 Challenge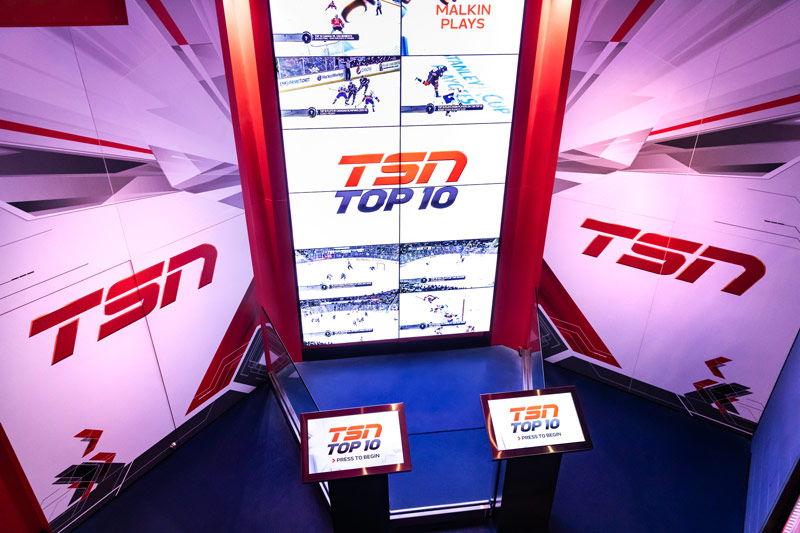 Guests are invited to view and create their own highlight package in the TSN Top 10 Challenge and then see how their rankings match up with those selected by the TSN professionals.